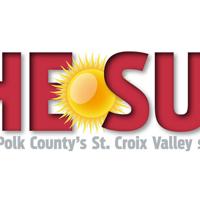 Osceola's new 4K program, every day, benefits from an increase in staff. An additional teacher and two assistants have been hired for the program.
During the November school board meeting, discussions took place between staff and board members about 4K classes. The discussion focused on the current state and challenges facing 4K classrooms. After the meeting, Director Thomas answered a few questions.
Have there been any recent developments for 4K classes?
"We have moved to full-time, five-day-a-week programming for our 4K students starting in the 2020-2021 school year after the community passed an operational referendum. Our previous offer was 4 half days per week.
Can you give some insight into the current issues facing 4K classrooms?
"We have large class sizes (up to 23 4K students in a class). We have a lot of social and emotional needs with our 4K students. Many have not been in group daycare and have not been able to socialize with children their age due to the pandemic. There are a larger than normal number of students who are not fully toilet trained. With such large class sizes, it may not always be possible to meet the toilet training needs of students. There are a lot of things that students have not been able to experience due to the pandemic; even something as simple as being exposed to a self-flushing toilet.
Can you describe any personnel issues?
"We had a hard time attracting and retaining 4K assistants. We have an amazing 4K team of teachers and assistants; I am very grateful for the time, effort, energy and resilience they show this year. I am worried about staff exhaustion with such significant student needs in addition to large classes. "
In December, Principal Thomas said the board had approved an additional teacher and two teacher assistants for the remainder of the school year. "The 4K team, the OES staff and I really appreciate the support from the board of directors, the community district leadership," she said.
What are the most pressing concerns of the administrator and staff?
"We really want our students to have the best experience possible. We believe in early intervention and the importance of the 4K year in preparing students for success throughout their careers. We do our best to meet the needs of the students and, again, the team of 4K teachers and assistants is amazing, but it is not possible to give students the time and attention that they deserve with so many people in one room. Last year we had optimally sized 4K classrooms with around 15-16 students in each room. It was a gift to see these students flourish and shine. The academic and behavioral data of these students (our current preschools) show that these small classes really made the difference! "
What are the goals and outcomes of these classes?
"The highest priority of our 4K program is to help students be socially and emotionally well and prepare for rigorous academic learning. When these social and emotional skills are learned, incredible academic learning can take place. We need to teach our students how to be a friend, how to resolve conflicts, how to regulate emotions, resilience, how to be a student, etc. While our top priority is social and emotional learning for our 4K students, we also have fine motor skills and handwriting skills. develop educational materials and follow the Wisconsin Model Early Learning Standards (WMELS). Our students are exposed to teaching basic content in large groups, small groups and in game-based environments. "