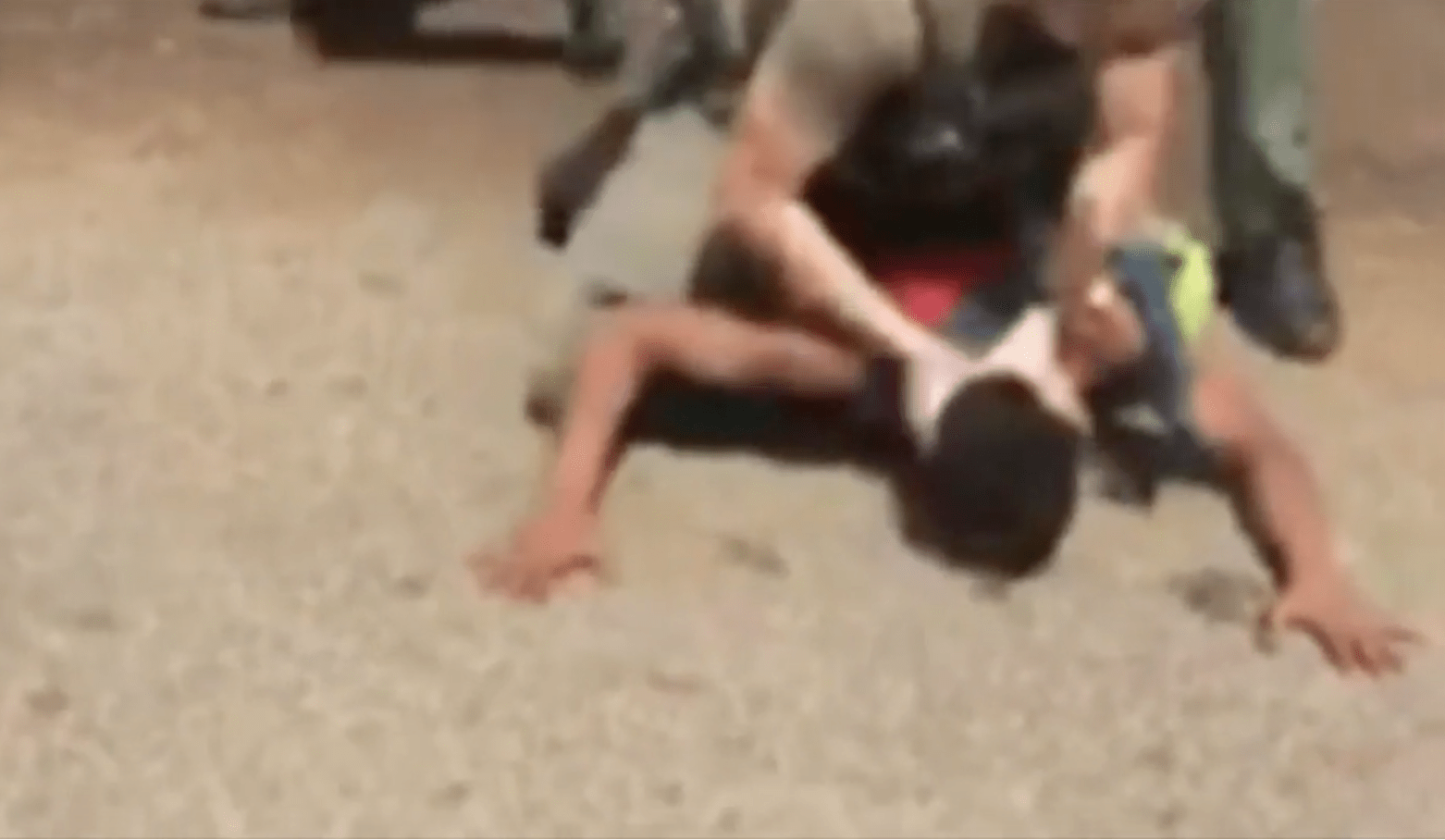 By Dan Christensen, FloridaBulldog.org
A state appeals court today upheld a Broward judge's decision to dismiss a misdemeanor battery charge against BSO Sgt. Gregory LaCerra for his role in the pepper spraying and removal of a teenager in Tamarac in April 2019 because the officer was complying with the "Hold Your Ground" law.
Thursday's unanimous decision in the high-profile case, which also upheld Broward County Court Judge Jill Levy's ruling to deny former deputy BSO Christopher Krickovich immunity, was handed down by a West Palm Beach Fourth District Court of Appeals three-judge panel.
LaCerra still faces trial later this year on two misdemeanor charges of tampering with records and conspiracy to tamper with records. Co-defendant Krickovich is charged with assault, falsification of records and conspiracy to falsify records.
BSO Sheriff Gregory Tony fired Krickovich in December 2019 for slamming 15-year-old Delucca Rolle's head into the curb. Tony rejected the recommendation of BSO's Professional Standards Committee that no disciplinary action should be taken against Krickovich.
Attorney Eric Schwartzreich, who handled the appeal with co-lawyer Sheila Zolnoor, said they were "delighted" but "not terribly surprised" that the appeals court upheld Judge Levy's rulings.
"There was a lot of pressure to bring these charges. I always thought it was a political decision and these charges should never have been made," Schwartzreich said.
The case attracted media attention due to videos of the scene that afternoon at the Tamarac Town Center Plaza. According to Levy's factual findings, for several years there had been "an increase in violence in the square and calls to the police department about students participating in fights, disorderly conduct, robberies and to other criminal activities". There was a standing order for BSO MPs to be in the square between 2:30 and 3:30 p.m. when pupils were leaving school.
BSO DEPUTY TESTIMONIES
A number of MPs and business owners testified to the chaotic and at times violent conditions in the square.
On April 18, 2019, police were called by a woman who said she saw between 200 and 300 children, some of whom were fighting. LaCerra and Krickovich arrived at what LaCerra said was a scene of "utter chaos." The two deputies got out of their cars and "ordered the crowd to disperse," Levy wrote.
As officers attempted to arrest another teenager, Gary Dierusil, for trespassing at McDonald's the day before. Dierusil's phone fell out of his pocket and someone reached down to pick it up when BSO Deputy LaCerra pushed it away, landing at Rolle's feet. A crowd was gathering and LaCerra gave a "legal" order warning people to stay away or they would be pepper sprayed. Rolle, a 15-year-old student from nearby Taravella High School, bent down to grab the phone and LaCerra pushed him away, throwing him off balance. "When Delucca [Rolle] regained his balance, the Court finds that Delucca leaned over and stabbed his body, and he had a look of anger on his face. The officer sprayed him, then grabbed his backpack and pushed him to the ground," the judge wrote.
Krickovich testified that he needed to help LaCerra and climbed onto Rolle, using his hands to push his head to the ground as Rolle resisted. The judge concluded that Rolle's testimony about what happened was "less than credible".
Judge Levy, however, determined that BSO Deputy Krickovich's use of non-deadly force was not "objectively reasonable" – a finding upheld by the appeal panel.