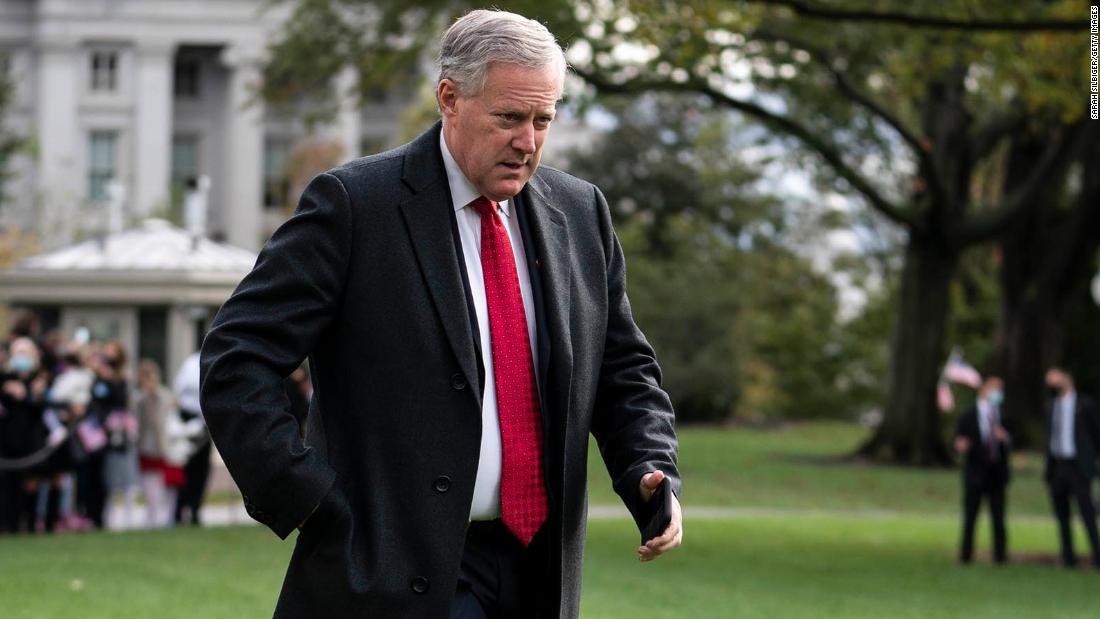 The DOJ's stance means that Mark Meadows and other senior Trump White House officials may not be shielded from civil lawsuits to force them to testify on Capitol Hill now that Trump is out and the House Select Committee continues to search for information.
The department disclosed its position in a court filing on Friday in the lawsuit filed by Trump's White House chief of staff, Mark Meadows, challenging House Select Committee subpoenas.
"The select committee has detailed the information it seeks from the plaintiff (Meadows) and the importance of this evidence to the work of the select committee," Justice Department attorneys wrote. "The select committee has demonstrated that this information is essential to its investigation."
During their tenure, Trump and his White House routinely cited "absolute immunity" that would excuse them from appearing when Congress subpoenaed their testimony.
Biden's Justice Department still supports this protection of advisers to sitting presidents, citing the need to give the presidency some sphere of secrecy when Congress seeks information. But the department says the immunity claim isn't as compelling once a president leaves office.
The DOJ filing says advisers like Meadows who worked for former presidents could have what's called "qualified immunity," meaning the secrecy protections over their work while in office could fall if Congress showed the need.
The question of how much immunity extends around the president has not been settled by the courts, and a trial judge has yet to weigh in the Meadows case.
But the DOJ's choice is still a blow to Meadows – even after the department chose not to criminally charge him for not testifying in the House investigation.