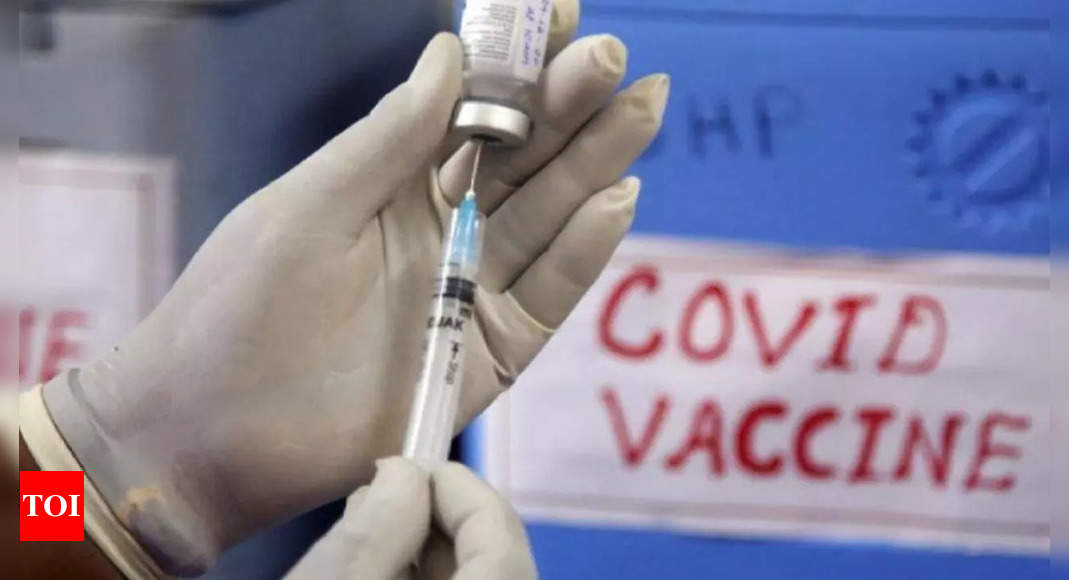 PANAJI: Goa Medical College (GMC) super-specialized block now sees around 4 to 5 Covid-19 admissions per day, and although patients with multiple co-morbidities present in critical condition, such cases are few, officials said.
GMC's super-specialty block administrator Dr Uday Kakodkar attributes the few severe cases to the large number of people being vaccinated, as well as herd immunity.
"The antibodies developed in the body act like a soldier against the virus," he said. "Although vaccination does not prevent the virus from entering a body, it does reduce the severity of the infection. The effect of vaccination, as well as many people who develop antibodies due to natural infection, have helped reduce the severity of the virus. "
The state government, however, does not release official figures and data on vaccinated people who become seriously ill with or die from Covid. Since last month, Covid deaths in the state have ranged between one and three on most days, with zero deaths on some days.
While daily admissions have declined, GMC's highest daily admissions were 123 cases, at the height of Wave 2. The super-specialty block currently has around 65 Covid patients in treatment.
Some Covid patients are treated at South Goa District Hospital, another government-run Covid facility, while a few are treated in private hospitals.
Over the past month, Covid-19 admissions per day have ranged from ten to 15. The average stay for Covid patients is around ten days. He said that, as directed, patients without complications and comorbidities are discharged after ten days.
"If a patient has been able to maintain an oxygen saturation level without oxygen therapy, he is released upon recovery. Thus, the average stay for a Covid patient is ten days, "he said.
However, the hospital stay could be extended for a few more days for those who develop severe complications from their co-morbidities.
"Suppose, if a patient has a kidney problem and is on dialysis, they are likely to have to stay in the hospital longer. Patients with infections other than the coronavirus would also need a longer hospital stay, perhaps a month, "he said.
GMC's super-specialty block administrator said the longest stay was around three months; four of those patients were discharged from the GMC, the largest Covid hospital run by the state government.