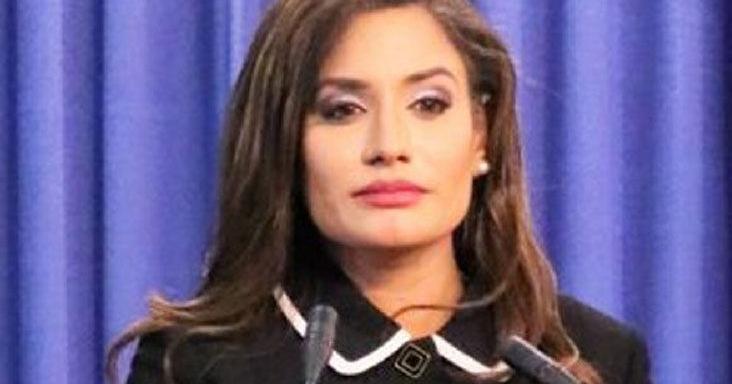 While Trinidad and Tobago has not shaken off the infectious spread of the Covid-19 virus, the country is recording several positive trends with regards to the number of Covid-19 cases admitted to its various health facilities.
According to Chief Medical Officer Dr. Maryam Abdool-Richards, the current hospital occupancy rate in the parallel health system is 22%, which represents 140 patients hospitalized in the parallel health system in Trinidad and Tobago.
"We have seen a significant drop in the use of the parallel health system from February 18. It's a promising sign because it's a consistent trend," she said.
Abdool-Richards, speaking at Wednesday's virtual Covid-19 press conference, said the level of intensive care unit (ICU) occupancy has always been of concern as it represents the patients most at risk to have an adverse event.
"We have low intensive care occupancy everywhere. In fact, this morning, intensive care occupancy is 14%, which represents nine patients; seven in Trinidad and two in Tobago.
"The occupancy rate at our ward, which represents the least seriously ill patients but those still in need of medical care and with high risk factors, is 23%.
"So overall we've seen some positive trends in the shadow health system."
She said that for the accident and emergency departments, which are the first point of contact for people in the shadow health system, there are currently ten accident and emergency patients waiting to be transferred to the parallel health system or to be stabilized and taken care of.
She noted that these ten patients are spread across ten accident and emergency departments in Trinidad and Tobago, with the Sangre Grande A&E department hosting five and two at Mt Hope Hospital's two.
"Again, from February, we have noticed and identified a decrease in the number of patients who are in the accident and emergency departments.
"We also consider the ambulance service because it is an indicator concerning the transfer of patients. As of this morning, eight percent of all ambulances in the fleet, or 37 at peak, are being used for transporting Covid-19. And that's in stark contrast to what we would have seen from April to June of last year, and then October to January of this year, when we would have seen up to 80% of the ambulance service some days.
Abdool-Richards said the current Covid-19 situation in the country is a far cry from the situation he would have faced between October, and especially December 23-26, and November 26.
"On those days, the shadow health system was at 83% occupancy and our A&E had a significant number of patients and were stretched. Our ICU occupancy rate was around 85-95%.
"We know that we had an increase in herd immunity which explains the decrease in the number of hospitalizations, and we also note the decrease in the virulence of the Omicron variant.
She said that despite the positive trends seen, there are still caveats and warnings that people should heed.
"Vaccination is a proven method to prevent Covid-19, and it is also a proven method to reduce the spread and transmission of Covid-19 and the severity of Covid-19. And when you get vaccinated, you protect your close and elderly relatives, and all the people who may contract Covid-19 but who cannot be vaccinated at the time, and who are at risk of being admitted to a hospital or a intensive care unit.
She noted that people who seek medical care early are more likely to test positive and survive Covid-19 with fewer complications.