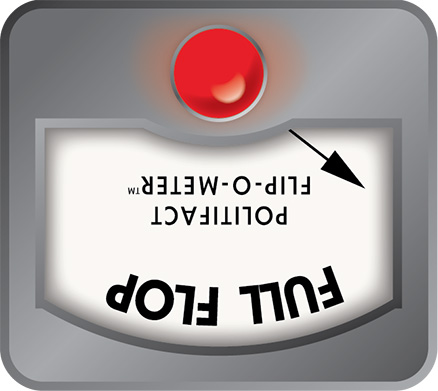 [ad_1]
In a September 16 gubernatorial debate, Republican candidate Glenn Youngkin accused Democratic candidate Terry McAuliffe of overturning his position on qualified immunity – a law that conditionally protects police officers from prosecution for violation constitutional rights of individuals.
"What my opponent has done is completely backtracked on what he said when he was trying to get the nomination that he would actually reform or remove qualified immunity," Youngkin said.
So we looked at McAuliffe's position using our Flip-O-Meter, which measures a candidate's consistency on a question. We have seen, as the Virginia Mercury pointed out, that McAuliffe has made a big change.
McAuliffe then
Calls to end or reform qualified immunity swelled nationwide after the 2020 murder of George Floyd by a Minneapolis police officer. Lawyers said the increased threat of personal prosecution would prevent many police officers from using excessive force. Opponents said lowering legal protection would put more pressure on officers to deliver instant judgments in sometimes dire circumstances.
McAuliffe's four opponents in the Democratic primary supported ending qualified immunity at a March 16 forum that McAuliffe did not attend.
The problem escalated in Virginia when on April 6 a video was posted of Windsor Police in December 2020 spraying cayenne pepper on Army Lt. Caron Nazario after arresting and shooting him. of his car because they had not seen the temporary license plate that was on his back window.
Almost a week later, McAuliffe joined his four rivals in calling for qualified immunity. The Mercury reported receiving the following statement on April 12 from McAuliffe spokesman Jake Rubenstein:
"For too long the Virginia criminal justice system has unfairly targeted blacks and browns, and the horrific act against Army Lt. Caron Nazario is one of too many that shows the critical need for a reform continues. Terry believes Virginia needs to increase police accountability and transparency in misconduct incidents, improve training, expand body worn camera programs, and end policies such as qualified immunity that can prevent liability. when heinous acts are committed against Virginians. "
An almost identical statement was attributed to McAuliffe, himself, in an April 24 question-and-answer interview published in The Virginian-Pilot and The Daily Press. McAuliffe has said he will end policies such as qualified immunity that can prevent liability when heinous acts are committed against Virginians.
McAuliffe now
The McAuliffe campaign's April statements became a problem this fall. Youngkin, who supports qualified immunity and promises to improve public safety, highlighted the issue as a key difference with his opponent. McAuliffe, in response, said he had been a strong supporter of law enforcement during his previous tenure as governor, from 2014 to 2018, and had raised the salaries of distressed officers.
During the debate on September 16, McAuliffe was asked if he would end qualified immunity.
"No, I wouldn't end it," he said. "It's called qualified immunity for a reason. Any officer acting in good faith should and will have all the protections of the Commonwealth of Virginia. We don't want anyone to put their life in danger and we don't have it. back."
"But if you have a law enforcement officer breaking the law, that's what qualified immunity is. That's why we call it qualified immunity. But I will always step up and protect the forces. order. Because they are there every day to protect us. "
We asked the McAuliffe campaign if McAuliffe had changed his stance on qualified immunity and got this statement from Rubenstein:
"As Terry has always made it clear, any officer acting within the bounds of the law will enjoy all the legal and civil protections of the Commonwealth of Virginia, but that immunity does not apply to those who break the law – like his name. Terry is open to reforms that will ensure the law works as intended – and always protects law-abiding officers. "
Our decision
On April 12, McAuliffe's campaign released a statement saying he wanted to "end policies such as qualified immunity which can prevent liability when heinous acts are committed against Virginians." McAuliffe reiterated this position on April 24.
Asked about qualified immunity on September 16, McAuliffe said: "No, I wouldn't end it."
This gives a Full Flop.
[ad_2]