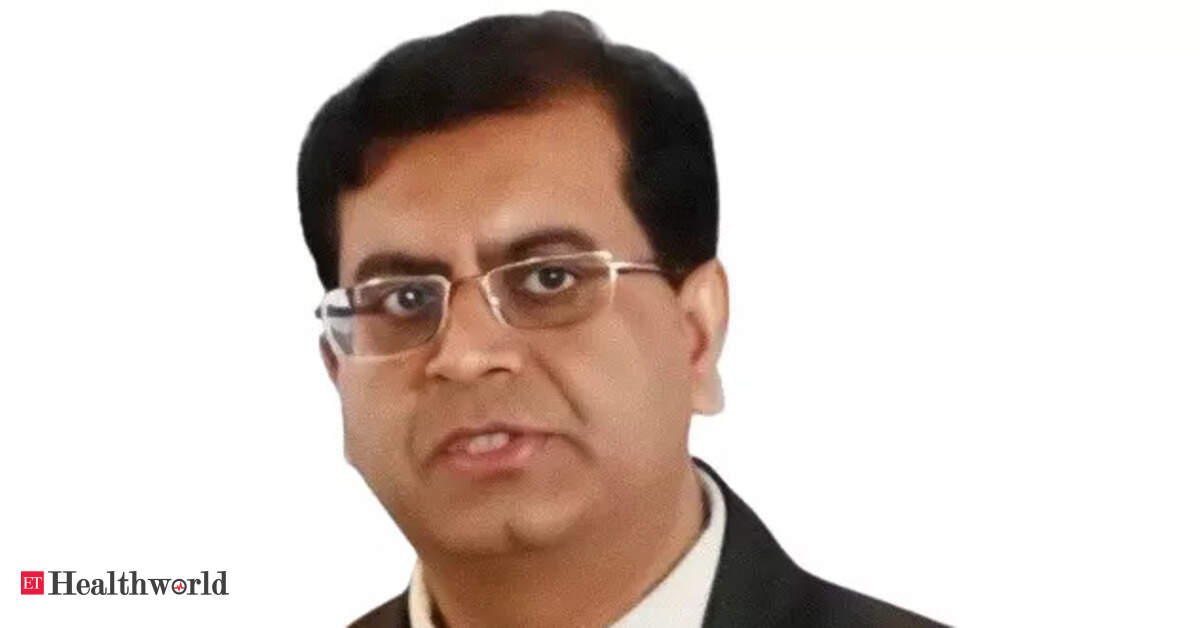 Nikhel Goel, Managing Director of Cluster India, Carestream in an interaction with ETHealthWorld highlights the role of the medical imaging segment and how it is undergoing rapid change due to accelerating innovation and its impact on new business models.
Can you tell us how the growing demand for early diagnosis of chronic diseases and the increasing aging population are expected to drive the demand for diagnostic imaging around the world?

Early diagnosis worldwide is the key to successful treatment and a return to well-being in most chronic diseases. As awareness of early stage diagnosis increases, diagnostic imaging will increase in volume in X-ray, CT and MRI modalities. Rising aging demographics, especially for a large population like India, will lead to increased demand for outpatient diagnostic imaging services.
What are the main factors that will drive the post-COVID radiology segment, especially in the chest imaging space?
HRCT Chest (High Resolution Computed Tomography) has played a central role in the detection of COVID and has seen a sharp increase, especially during the second wave in India. As normality returns and patients return to OPDs, normal routine exams will be restored to pre-covid levels. I believe the growing awareness of preventive health care and the early diagnosis of related chronic diseases will continue to drive the demand for chest imaging.

Do you think radiology is entering a new era, as big data, medical imaging is on the rise and what impact will this have on the medical imaging segment?

Awareness of big data and its use has increased and it surely has a big role to play in the medical imaging segment. However, to reach scale, greater clarity is needed regarding patient privacy and the integration of data throughout the care journey. I believe that policy initiatives such as the Ayushman Bharat Digital Mission (ABDM), which aims to develop the backbone necessary to support the country's integrated digital health infrastructure, can play an important role in creating the right ecosystem for Big Data.

In most developed countries, teleradiology is considered to be a supplement to improve radiological output. In India, the main problem with teleradiology is access. Will you seek to fill this gap?Teleradiology will certainly develop in India and help reduce the country's access challenge. We believe our role is to ensure that our products and solutions are tailored to this space with appropriate additional functionality, where applicable.

How is the medical imaging industry undergoing rapid change due to the acceleration of innovation, how does it impact new economic models?
Medical Imaging is innovating to respond to the fundamental layered nature of the Indian market. There is a demand for value, mid-level and premium offerings. The medical imaging industry is innovating by bringing affordable product solutions and technological advancements to the country to help our clinicians solve complex diseases. The impact on business models is visible in the new Go to Market on Service support, direct business with public hospitals, and collaboration with financial institutions to drive end-user supply where needed.
What new imaging techniques have you recently introduced and list three trends to watch in 2022 in radiology?

Introducing the digital radiography (DR) detector, Carestream DR retrofit focus as a product solution that enables existing x-rays to go digital, is an important line of imaging products that we have recently introduced. It enables our end users to break the barrier of quality and affordability. Carestream is also applying artificial intelligence (AI) to add value to the entire imaging chain, from capture to diagnosis, with AI-powered innovations such as intelligent noise cancellation in our rooms. of DR DRX evolution, particularly useful in pediatric and neonatal imaging.
In my opinion, three trends to watch in radiology for 2022 would be – the increased role of artificial intelligence (AI) in diagnosing medical images by helping radiologists spot abnormalities in human tissue. Improve the patient experience, which will include the use of bedside imaging and the growth of home care and diagnostics and the growth of portable diagnostic devices.