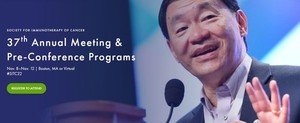 NeoImmuneTech said it will report interim results from a trial of NT-I7 (efineptakine alfa), a T-cell enhancer, in combination with an immune checkpoint inhibitor at the annual meeting of the Society for Immunotherapy of Cancer (SITC) in the United States. in November.
NeoImmuneTech's study has been selected for an oral presentation at the "Next-Generation Cytokine Therapy" session of the SITC event.
Researchers will share their knowledge of notable cytokines as cancer treatments during the session.
Topic and explicit content will be revealed after October 5, when SITC 2022 opens abstract topics.
The SITC annual meeting will be held November 8-12 in Boston, US NeoImmuneTech will provide the oral presentation for 15 minutes starting at 4:20 p.m. on November 11.
NT-I7 has demonstrated therapeutic potential in refractory diseases such as pancreatic cancer and stable microsatellite colon cancer, where immune checkpoint inhibitors alone have not produced good results.
NeoImmuneTech's NT-I7 was selected for a poster discussion session at the American Society of Clinical Oncology meeting in June.
The company said NT-I7 showed a disease control rate (CDR) of 40.7% and 34.6% in MSS pancreatic and colon cancer, respectively. Additionally, the company stated that tumor size decreased by 100% and 72% in two patients with pancreatic cancer, suggesting that NT-I7 will prolong the survival of patients with pancreatic cancer. cancer, the company said.