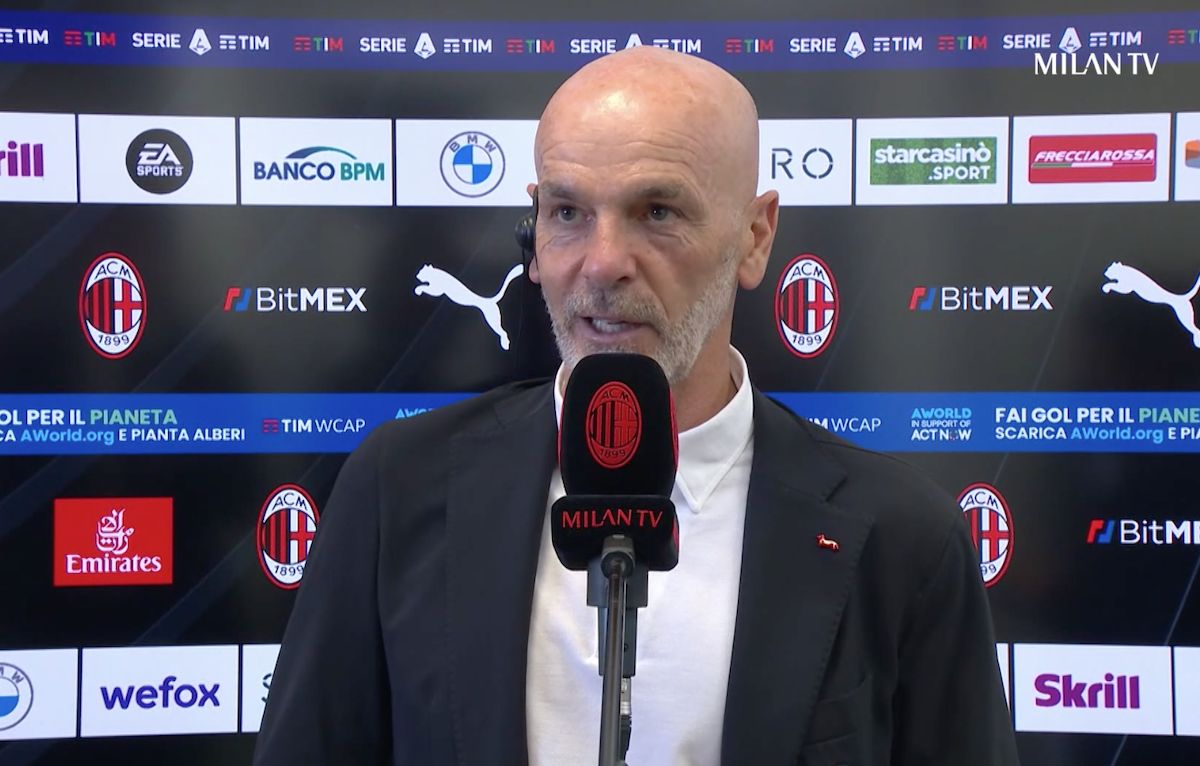 AC Milan head coach Stefano Pioli has called "nonsense" the idea that the team won't be able to play as well once the crowds return.
Pioli's men secured all three points this afternoon but were forced to wait until the 82nd minute to open the scoring as Rafael Leao grabbed a nasty pass and scored to give the side a five-point lead. Rossoneri while waiting for Inter's result.
Pioli spoke to Milan TV after the match to reflect on the victory with his comments carried by MilanNews.
"I think that in the first half we could have worked better without the ball, we had prepared more aggressive outings. The team fought, as always, with a great mentality; the most important thing is that, despite the passage of time, they were never restless, but I saw them eager and energetic. Now we are resting and from Tuesday we are preparing for the next game," he said.
"It only happens to those who believe in it and I have a group that believes in it. The boys can determine the performance and the outcome. There is satisfaction for this victory. Every extra brick we put can be heavy.
"Verona? A difficult, tough opponent who will want to beat the leaders because we are still first. We still have to be at our best.
A great contribution from the fans…
"Absolutely yes. I don't read, but I hear when they said Milan were strong because there were no fans. What nonsense! When we arrive at the stadium, when they cheer us on, they do the show. Together we are stronger.
You changed the tactical approach during the match…
"I'm lucky to train many strong players with different characteristics. I'm lucky that they're all doing well. We have the possibility to change the game. Then patience is an important quality: we did not fall into a delirium, we continued to play knowing that he had the qualities to win. Maignan was the best on the field, both in stopping and in footwork: he made optimal choices.
Milan took another step forward today…
"It is useless for us to pretend that nothing happened. The more time passes, the more the points weigh. Now we are there and we want to play for it: we are all good, serene and calm, then when you arrive at San Siro, you feel a bit of responsibility and energy. The guys are good, they are strong and they are young. They are dealing with this kind of pressure for the first time and each time we overcome the difficulties, we move forward.
Another 1-0 for Milan: what does it mean?
"If we could get the second one a little earlier, it would be better for everyone's health. If you win 1-0, it means you never give up. Let's go and think about the next one.