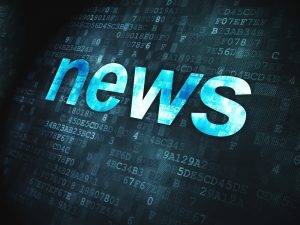 [ad_1]
In this week's real-time analytics news: Deloitte, The Linux Foundation, and Cisco have launched innovative (separate) training and education efforts.
Keeping abreast of news and developments in the real-time analytics market can be a daunting task. We want to help you by providing a summary of some of the things our staff encountered each week. Here are some of the new features of this week:
Deloitte announced the launch of the Deloitte AI Academy, designed to help bridge the tech talent gap by developing and requalifying today's workforce with immersive training on the AI ​​capabilities required for the Digital Economy. The Deloitte AI Academy will provide a comprehensive learning experience, equipping practitioners with the skills to successfully complete AI projects through programs that include an immersive and hands-on boot camp. Academy participants will learn technical data and AI skills, the fundamentals of trustworthy AI, knowledge of how AI is applied in different industries, and professional skills.
The Linux Foundation announced that there have been two million registrations to date in all of its online courses offered on the edX Platform. These open source training courses have steadily increasing enrollment growth rates as the program continues to expand, with offerings spanning technologies such as cloud infrastructure, blockchain, networking, and DevOps. In total, Linux Foundation Training & Certification offers over two dozen edX courses, all of which can be audited for free, increasing accessibility for all learners.
VSIsco announced its first sponsorship of the Indy Autonomous Challenge (IAC), the premier autonomous racing car competition at famed Indianapolis Motor Speedway (IMS), with teams from 21 universities competing for $ 1.5 million in prizes . The IAC has brought together higher education institutions and technology partners to empower the next generation of engineers and raise awareness of the impact automation can have in improving vehicle safety and performance. Cisco is providing wireless connectivity to allow race cars to safely participate in competition on October 23, 2021.
Energi.AI, the AI-powered net-zero platform launched during New York Climate Week and the United Nations General Assembly. Energi.AI has worked with the world's leading AI experts and analyzed 50 million data points from 500,000 energy bills in more than 62,000 companies. It will generate smart software solutions for businesses committed to going carbon negative.
Yugabyte announced the general availability of Yugabyte Cloud, the public database-as-a-service offering of Yugabyte. Yugabyte Cloud, a fully managed offering from YugabyteDB, combines the power of distributed SQL with the ease of use of a cloud database service. Developers can build and connect to a highly scalable and resilient Postgres compatible database in minutes without any operational overhead.
C3 IA announced the launch of C3 AI Data Vision, an AI-powered insight graph and analytics capability that enables near real-time investigation and collaborative data analysis using interactive graph network visualizations and intuitive.
EDJX and Cubic society announced a strategic partnership to launch an Internet of Military Things Edge platform. The Internet of Military Things Edge Platform is a converged infrastructure solution comprised of EDJX EdjOS and state-of-the-art computer and network hardware from Cubic Corporation.
SolidRun announced the addition of SolidSense N8 Compact IoT to its line of enterprise-grade IoT edge gateways. Building on its partnership with Wirepas, the gateways feature Wirepas Linux Gateway software that enables communications from Wirepas Massive compatible devices via cellular, Wi-Fi or Ethernet connections.
Hitachi Vantara introduces Hitachi Cloud FinOps services. This new offering provides a portfolio of services that solves cloud cost issues by providing visibility and management across all cloud environments. It allows businesses to control their spending in the cloud with real-time visibility, the right architectural choice, and predictable usage. It helps organizations derive more value from the cloud by balancing cost, speed and quality.
Equinix announced that it has deployed a fully functional 5G and Edge Technology Development Center, which includes a fully operational, non-standalone 5G network from Nokia to test and validate various 5G services and use cases. The 5G and Edge Technology Development Center brings together selected ecosystem participants to develop end-to-end solutions by providing a production-ready interconnect sandbox environment from the radio network to the cloud.
Knoa Software announced the availability of two ROI tools to help organizations quantify the business impact of user experience initiatives. Knoa's new ROI calculator and financial impact analyzes included in the Knoa Analytics app allow organizations to quantify the ROI of their own user experience initiatives in the context of their digital transformation projects.
Workiva introduces Data Prep, a new, intuitive data preparation capability within its cloud platform that streamlines compliance reporting and enables collaboration between organizations' finance and operations teams. Data Prep enables business users as well as financial professionals to cleanse, transform, and map incoming data from corporate records systems through a simple, code-free interface.
Real-time analytics news at a glance:
Moogsoft announced a partnership with Digital Architects Zurich to limit friction in developer workflows. Through the partnership, the Moogsoft platform will eliminate the need to modify monitoring and notification or engagement tools, and these tools will be deployed for DevOps teams by DevOps teams, along with SREs.
Canonical, the publisher of Ubuntu, has announced the extension of the lifecycle of Ubuntu 14.04 LTS 'Trusty Tahr' and 16.04 LTS 'Xenial Xerus' to a total of ten years. The Extended Extended Security Maintenance (ESM) phase of Ubuntu 14.04 LTS and 16.04 LTS enables a secure and low-maintenance infrastructure with security updates and kernel fixes provided by Canonical.
Instacluster announced the general availability of Apache Cassandra 4.0 on its managed platform. Instaclustr offers Cassandra as a flagship NoSQL database solution, as well as complementary solutions that include Apache Kafka, Open Distro for Elasticsearch, PostgreSQL, and Redis. Instaclustr Managed Cassandra 4.0 is available for organizations using Amazon Web Services (AWS), Microsoft Azure, and Google Cloud Platform.
Fortanix announced a new partnership with Snowflake which makes its SaaS Data Security Manager (DSM SaaS) available to Snowflake customers, giving them the ability to tokenize data inside and outside Snowflake. As a Snowflake Partner, Fortanix offers Snowflake customers a tokenization service that requires no hardware installation or perpetual licenses and can be up and running in minutes.
Nutanix announced new features in the Nutanix Cloud platform, including the release of AOS version 6 software. With these new features, businesses can integrate a virtual network, enhanced disaster recovery, and simplified zero-trust security. All functionalities are managed through a single interface.
Neuton.AI joined the Arm AI Partner program to bring intelligence to the forefront. The partnership with Arm facilitates the democratization of TinyML, allowing users without any expertise in data science to create extremely compact predictive models that can be easily integrated into small computing devices.
Pythian Services Inc. ("Pythian") announced that the company's cloud cost optimization and management services, known as FinOps, are now available for cloud and multicloud deployments of Google Cloud, AWS and Microsoft Azure.
Zadara announced a partnership with Zenlayer where Zadara's fully managed, consumer-based, enterprise-class zStorage is now available at Zenlayer's North American locations and will soon be extended to emerging markets such as India, China and South America.
River of the wind announced that it has completed the acquisition of UI / UX Particle Design ("Particle"). The acquisition brings state-of-the-art UI / UX capabilities to Wind River Studio's new offering. Particle is now a wholly owned subsidiary of Wind River.
Senet and Helium announced network roaming integration, expanding access to LoRaWAN public network connectivity for customers deploying IoT applications across the United States. The Helium network joins a growing number of network operators, radio access network (RAN) partners and network infrastructure providers in partnership with Senet to ensure that LoRaWAN connectivity is accessible when and where it is needed and at optimal cost.
If your business has real-time analytics news, send your announcements to [email protected].
In case you missed it, here are our latest weekly summaries of real-time analytics news:
[ad_2]