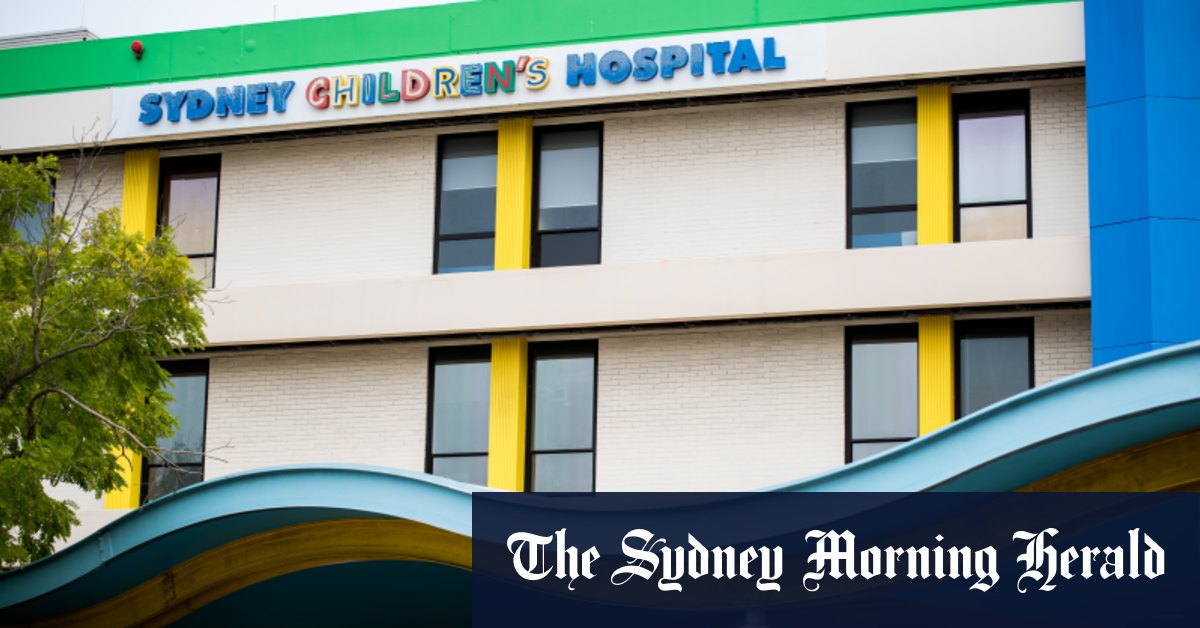 Loading
Meanwhile, preliminary data released this week indicated that the children suffered from largely mild illness during the Delta Wave, with one in five completely asymptomatic.
The preprinted study by researchers at the Sydney Children's Hospital Network, which has not yet been peer reviewed, found that of more than 17,400 children under the age of 16 infected with COVID -19 in New South Wales between June and October, one in five had a completely asymptomatic disease infection.
About 1.26 percent of the total cases in the age group were hospitalized for medical reasons, but 2.46 percent were hospitalized for social reasons, such as having family members who were were too sick to care for them.
A total of 15 children were admitted to intensive care during the period. Ninety-three percent of medical admissions did not require oxygen and the average hospital stay was two days.
Loading
Dr Phoebe Williams, who co-authored the article, said the results confirmed that most of the children who caught COVID-19 during the period had mild illness, even the few people hospitalized quickly. exits.
"We would bring them in, do a fluid check, check if they needed oxygen and when we felt comfortable that they were okay, after a 24-48 hour observation period, we would unload them. often, "she said. .
The researchers said the children most likely to be hospitalized were babies less than six months old (admitted to the hospital for routine testing as often happens with viruses in infants), children older than six months. ages 12 to 15 and children with a history of health problems. While obesity was a risk factor for hospital admission, researchers said asthma was not.
"The risk to elementary school children is minimal," said Professor Booy, who was not involved in the research but said it "absolutely" mirrors what has been observed clinically. "They have the lowest risk of all age groups."
However, Dr Williams said teens exhibited symptoms of COVID-19 more like adults, with shortness of breath, although those most affected had underlying health issues.
Kerry Chant, NSW's chief health officer, has repeatedly urged parents of children aged 12 to 15 to reserve them for a vaccination, after the age group's double-dose rate stagnated in below 80%.
Professor Booy said the study indicated an overestimation of risk, as the rate of asymptomatic infection in children again indicated that it was likely that infections in the community were going undetected. He said evidence from northern Europe suggested the Omicron variant of COVID-19 was even milder in children.
Although nearly 12,000 children received care for COVID-19 through the Sydney Children's Hospital Network's virtual programs during the Delta Wave, care for new cases of the virus in children is now largely self-managed by families and doctors. general practitioners, unless the child has a chronic illness.
NSW Health recommends that families with HIV-positive children give them plenty of fluids, encourage them to rest, and give them acetaminophen or ibuprofen if they seem uncomfortable or uncomfortable with a fever. Call a general practitioner or the NSW Health COVID-19 Care at Home Support Line at 1 800 960 933 if symptoms worsen.
The Morning Edition newsletter is our guide to the most important and interesting stories, analysis and ideas of the day. register here.