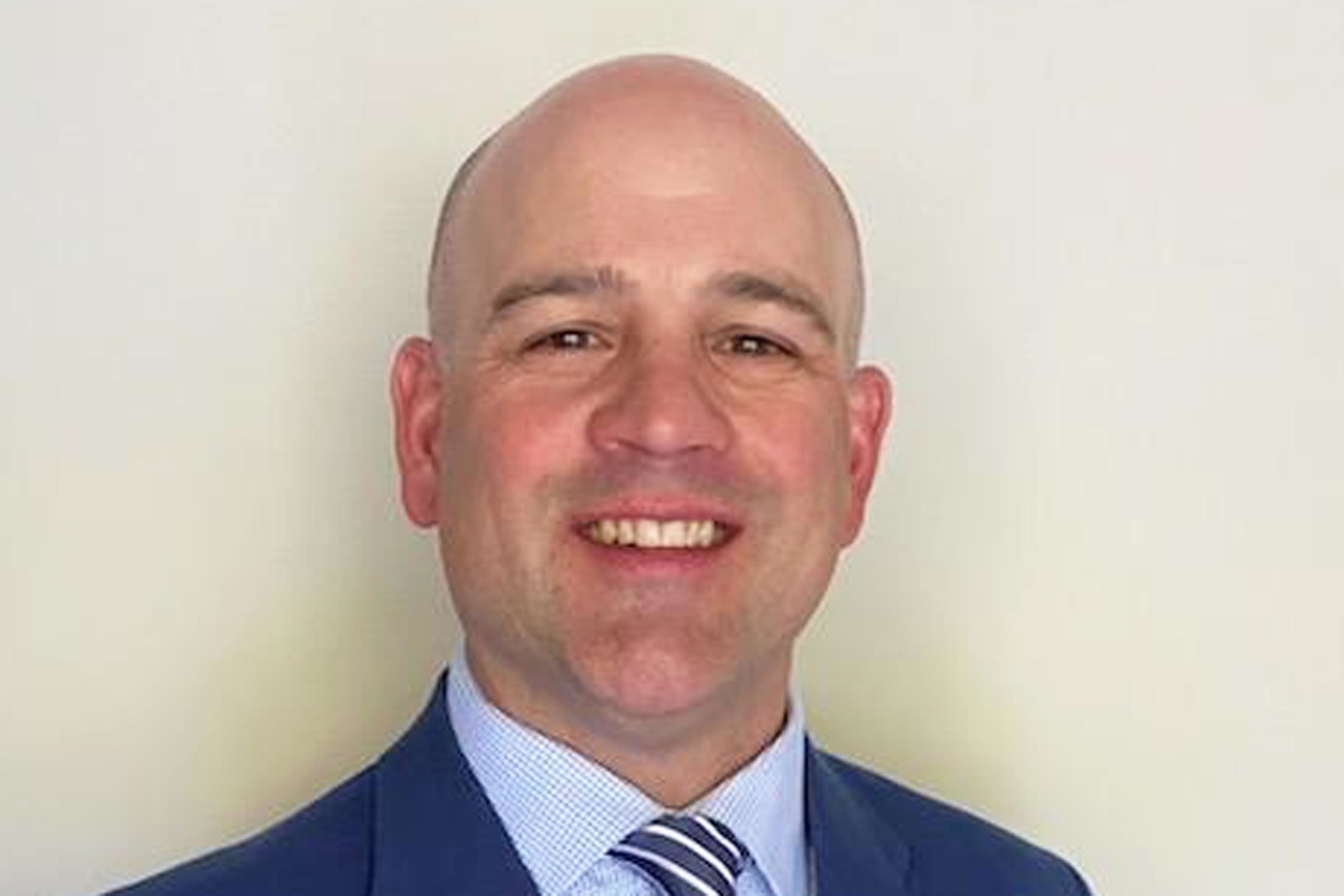 [ad_1]
Please provide some personal information.
My name is Steve Bartz. I am 48 years old and have lived in Eden Prairie for 17 years. My wife Traci and I were fortunate to have three children, Luke, Ella and Evelin. Our son, Luke, graduated from EPHS in 2021, and now attends the University of Nebraska-Lincoln, and our twin daughters, Ella and Evelin, are juniors at EPHS.
Since the time we moved to Eden Prairie in 2004, our family has been active in Eden Prairie schools and in the community. I have served in schools as a parent volunteer in the classroom, at the Eden Lake School Carnival, as a chaperone on field trips, and as a speaker in the EPHS careers class . I have long been a head or assistant coach from elementary to high school for various sports teams of my children, including the EP Soccer Association and EP Soccer Club, as well as the girls and boys basketball associations of the 'EP.
I am active in my church, Grace Church of Eden Prairie, having served in the Awana program and youth ministries, as a Sunday school teacher and in the community outreach ministry of Grace's Big Serve. I will be co-leading a men's Bible study this fall.
Professionally, I work as a Certified Nurse Anesthesiologist, earning a Bachelor of Science in Nursing from Minot State University and a Masters of Anesthetic Science from the Minneapolis School of Anesthesia. I work in the anesthesia department at the Methodist Hospital, where I have worked for 19 years. I have also worked as a private contractor providing anesthesia services in greater Minnesota.
What experiences and qualifications do you bring to your application for Eden Prairie School Board?
As a resident of Eden Prairie for 17 years, I think I have a good idea of ​​what our community values, wants and expects from our schools. I feel uniquely qualified for a board seat because of the insight and experience I have gained and the relationships I have formed as an involved parent of children in our schools, as well as from my history of service in the community. I have the courage to ask tough questions and the desire to listen, learn and engage with others. I am results oriented and hardworking. As a healthcare provider with over 20 years of experience in the areas of critical care and anesthesia, my career has been dedicated to providing the highest standard of care and making important decisions under the circumstances. the most critical. My experience of working in a team, coordinating plans, communicating and collaborating across multiple disciplines and specialties to achieve optimal results will be of great value to the board.
What values ​​and personal qualities do you think are particularly important for a candidate for school board?
There are a number of values ​​and qualities that are important. But the following, in my opinion, stand out: reliability, honesty, courage, leadership, objectivity / impartiality and engaged listening.
Why should the voters of Eden Prairie choose you for the school board over other candidates?
I am not running my campaign on a single issue. I had to run for the open school board seat because serving is important to me. A motto that I embrace is, "Do what you can, when you can, where you can." Giving my time and talents to the school board is an appropriate next step for me in my efforts to make it happen. As I mentioned above, I have a good idea of ​​what our community values, wants and expects from our schools. Voting for a candidate for the school board is a matter of trust… trusting someone to be a representative for you and your family. I am the candidate you can trust to keep Eden Prairie Schools at the forefront of learning and focused on our primary focus, our students. I will work hard as a trusted representative to listen to you and champion your cause.
COVID-19 rates are rising again in Eden Prairie and Hennepin County. What do you think are the key factors in Eden Prairie Schools' management of COVID-19 for the 2021-22 school year, and why (for example, mask mandates and / or vaccine mandates for staff and students, other)?
Managing the pandemic will continue to be one of our biggest challenges as a district. Our superintendent and his administrative staff have done a great job in guiding our schools through very turbulent waters. During the pandemic, our district has been a leader in the number of "in school" days for our students. We also had one of the lowest numbers of "quarantined classrooms" in the state. A detailed plan was recently communicated to families in the schools, informing them of the best way for the district to keep each student in class for the 2021-2022 school year. I agree with our administration's decision not to impose a vaccine mandate. I believe that an individual's decisions and information regarding their health are personal and private and should be respected. Regarding the mask requirement for Kindergarten to Grade 6, I understand the relevance of the decision – that children under 12 to receive a COVID-19 vaccine have the best chance of staying in school and to avoid classroom quarantines due to exposure if masks are worn. As a healthcare worker who has to wear a mask all day, every day, I sympathize with those who oppose the K-6 mask rules. I understand the importance for our children to "see" their faces, their expressions and their smiles. Keeping our point of view is essential in what I see as the main purpose of the current guidelines – to keep every child and staff engaged and in person, at school and to be flexible and willing to pivot our position in a safe manner. and responsible for the guidelines set out in the safe learning plan.
The school board recently decided not to hold a referendum on raising operating funds this year. What is your position on such a referendum in the future and why?
I know the figures from the 2021-2022 budget which show the likelihood of an increase in deficits over the next five years. As a proponent of quality education and fiscal responsibility, if I were elected I would host discussions involving such a referendum, and the sooner we do, the better. The new referendums require a long track. I think the board made the right decision in not rushing to put a referendum on the special election ballot out of year. Forward thinking and community engagement will be essential as the board develops a plan to tackle ongoing referendums that expire and proposes solutions to ensure that each of our students is in a fully funded, sizable classroom. appropriate and equipped with highly qualified teachers and support staff. . Whether you have kids in school, start a family, enjoy a single life, or retire, we are all taxpayers. We need to be sure that the board is a good steward of the investments we make in our schools, in that we are meeting the policies and goals of the Ends of the 2018-2023 Strategic Plan.
What are your top three priorities for schools in Eden Prairie, and why?
The first priority is to keep our students, teachers, administrators and support staff safe, healthy and "at" school, by engaging and interacting in the school community.
Second, it will be imperative that our administration and board are flexible and nimble, ready to pivot their positions in a safe and responsible manner with respect to our secure learning plan and the ever-changing data and guidance. linked to the pandemic.
Finally, there is a saying that I think simplifies the priorities of our schools: let's keep the "principal" the "principal". We must remain student-centered, intentional and impactful with our investment in the District Strategic Plan, ensuring that each student is inspired to learn and reach their full potential. We can achieve this by creating a positive and supportive culture in each of our school buildings, where every student feels a sense of belonging and community.
What will it mean to you personally if you are elected to the Eden Prairie School Board?
It would be both humiliating and exciting. So much time, work and energy is spent on a campaign in the hope that the message will resonate with the community. I appreciate the demands of this position and the expectation of being quickly "up to date" with the policies, language and governance of the board. It will be a rewarding experience, but I am up to the challenge. If elected, I will be delighted to work alongside our Superintendent and members of the Board of Directors, who I believe are a talented and dedicated group.
How can interested voters find out more about your candidacy?
I'm working to get my campaign website up and running and my Facebook page, facebook.com/SteveforEP, is still in its infancy.
E-mail: [email protected]
Subscribe to receive EPLN for FREE in your inbox!
[ad_2]